Single Family (R1)
This is the most common low-density housing type. Normally only one family resides in these types of houses, there may be permitted secondary suites.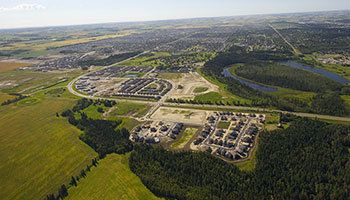 Garden Heights is located north of 67 Street, in the northeast section of the city.
Timberlands is located in the city's northeast quadrant, along 67th Street and 30th Avenue.