Current Exhibits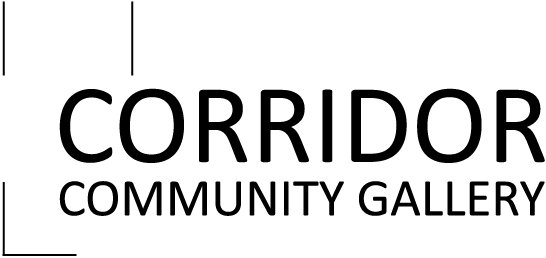 August 3 - September 30, 2018
Danielle Kessler, mixed media
Artist's Statement:
I'm Danielle! I am a visual artist born and raised in Northern Alberta, using art to battle depression for 15 years. I started out by wanting to honour the characters in media that I loved, and who resonated with me, which lead to my "shtick": pencil portraits with watercolour backgrounds.
My usual process is to begin with a 2H pencil, sketching out the outlines and shading the initial layer. I then blend that layer with a small soft, dry paintbrush, then I go back in with an HB to darken the shadows and blend that layer, and continue the process all the way up to a 4B or 6B. After the portrait is finished, I use masking fluid to block out areas I want to protect from the paint, and then I add the background and other painted areas for visual interest.
Aside from a few art classes in high school, I am entirely self-taught and still learning something new every day. While I am most comfortable with pencils and watercolour, I enjoy experimenting and practicing with new mediums such as pen and ink, acrylic paint, and charcoal. In addition to working a day job and making art, I am also studying to be a librarian; the long-term goal being to snag a medical reference librarian position or something in records management or cataloguing. My short-term goal is to purchase a tablet and experiment with digital art!
To join, learn more about the Red Deer Art Club or, to contact one of the artists, please email: reddeerartclub@gmail.com
Facilitated by The City of Red Deer Culture Services and featuring the work of local emerging and established artists, the Corridor Community Gallery is located on the lower level of the Recreation Centre (4501 - 47A Avenue). Exhibits are changed bi-monthly.
Call to Artists:
Are you interested in showing your artwork in the Corridor Community Gallery? Please contact us at 403-406-8820 or culturemailbox@reddeer.ca

July 2 - August 31
Work by Viewpoint Collective members - Erin Boake and Shirley Rimer
Media: Paintings and Porcelain Teapots
The Viewpoint Gallery is located in the Culture Services Centre (3827-39 Street, Red Deer)
Hours: Monday-Friday 8 a.m. – 4:30 p.m. (closed from noon - 1 p.m.)
For more information on the gallery and member artists visit .
Gallery Guide
Whether you're looking for that special gift, a piece for your home or simply venturing out for a fun afternoon of gallery hopping, view the Gallery Guide for a listing of Red Deer art galleries, locations and hours of operation.
For more information about the Gallery Guide, please contact the Red Deer Arts Council Visual Arts Committee reddeerartscouncil@gmail.com or 403-348-2787.