Current Exhibits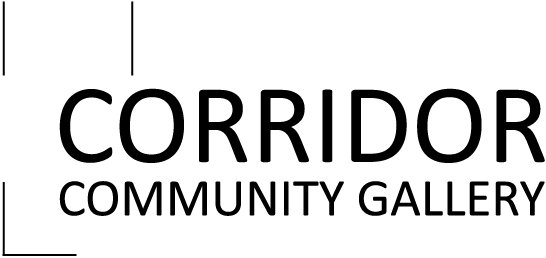 December 3, 2018 - March 3, 2019
CAPS members - Winter Sports Challenge
The appeal of photography in its various forms is an integral part of society and needs no explanation as to its value as an art form or a communication tool. Most people own cameras: some wish to become more proficient in their use, or to form friendships with others who share their hobby. The Central Alberta Photographic Society (CAPS) provides a venue and various activities to meet those needs.
CAPS is a club where photographers of all levels can get together in a social atmosphere for the sharing of techniques, knowledge and experiences. We will endeavor to promote photography in our community through education, events, exhibitions and community services.
Our members range from young adults to seniors; persons from all walks of life, from different cultures and different professions, showing how interest in photography is not limited to any one segment of the residents of Red Deer and its surrounding communities. The members of our society benefit in several ways:
They improve their skills in photography as an art form;
They acquire technical knowledge regarding the capture of their images using the newest cameras and hardware;
They learn computer skills to help them optimize the impact and/or the artistry of their images;
They share camaraderie (as well as cameraderie) in a social group.
The community benefits through:
Volunteer photography provided by club members to non-profit societies
Courses in photography which community citizens can attend
Contact us. Our web site is: centralalbertaphotographicsociety.com
Facilitated by The City of Red Deer Culture Services and featuring the work of local emerging and established artists, the Corridor Community Gallery is located on the lower level of the Recreation Centre (4501 - 47A Avenue). Exhibits are changed bi-monthly.
Call to Artists:
Are you interested in showing your artwork in the Corridor Community Gallery? Please contact us at 403-406-8820 or culturemailbox@reddeer.ca

September 20 - November 9, 2018
Food
The Members of the Viewpoint Gallery Collective present Food, a group show featuring art inspired by, or about, one of our most essential needs. Food provides nutrition, conflict, sharing, flavour, colour, craft and compulsion to our lives. Both overrated and underrated in our society, food is certainly something we all have in common on some level and it is often taken for granted.
The artists donated food-themed art works for sale via silent auction. All sales from the auction are donated directly to the Red Deer Food Bank Society. Gallery hours for viewing/bidding: Monday to Friday from 8 a.m. to 4:30 p.m. (Close from noon to 1 p.m.).
Silent Auction and reception with the artists: Friday, November 2, 2018 7 - 9 p.m.
Please bring a donation for the Food Bank.
The Viewpoint Gallery is located in the Culture Services Centre (3827-39 Street, Red Deer)
Please contact Josephine.debeaudrap@reddeer.ca with any questions.
Gallery Guide
Whether you're looking for that special gift, a piece for your home or simply venturing out for a fun afternoon of gallery hopping, view the Gallery Guide for a listing of Red Deer art galleries, locations and hours of operation.
For more information about the Gallery Guide, please contact the Red Deer Arts Council Visual Arts Committee reddeerartscouncil@gmail.com or 403-348-2787.