Community Food Forests and Orchards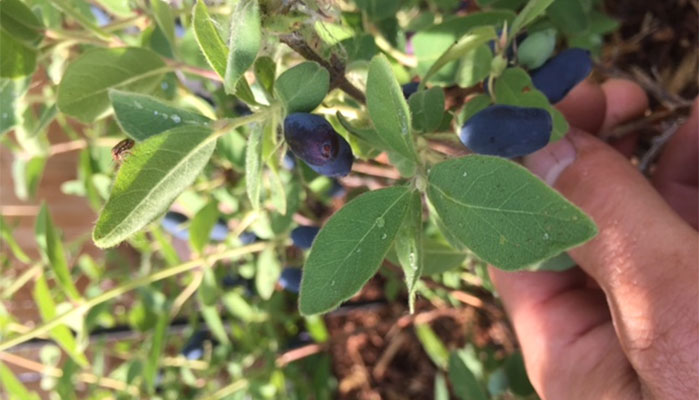 We are proud to provide concentrated edible landscape plantings across our City. Many of these initiatives are managed in partnership with community groups. All fruits and nuts grown on parkland are fair game to the public. Please harvest respectfully, being sure to leave some for others. Public access and harvest does not extend to other gardening sites including Garden Plots and Community Gardens. The public is not permitted to pick from privately grown annual gardens.
Community Orchard / Food Forest
Location
Contact
Lancaster Green Gardens
11 Lancaster Drive, SE corner of Lancaster Drive and 30 Avenue intersection
Loretta Myktyshyn: 403-391-3356
403-358-4279 loretta@myktyshyn.ca
Parkside Community Food Forest
North of Nash Street
Ken Lehman: 403-314-5854 ken.lehman@reddeer.ca
Mountview / Sunnybrook Community Orchard
4316 32 Street, east of Station #3
Mountview / Sunnybrook Community Association (orchard maintained by community association volunteers)
Waskasoo Community Gardens
4409 58 Street, corner of 45 Avenue and 58 Street
Brenda Garrett: 403-347-3883 brenda.garrett@telus.net
Central Food Forest
West end of sports field at Central Middle School
Ken Lehman: 403-314-5854 ken.lehman@reddeer.ca
Twin Spruce Gardens
Southwest of the Highway 595 and Range Road 272 intersection; across from the Country Fire Hall
Ken Lehman: 403-314-5854 ken.lehman@reddeer.ca
For more information on edible plants in Red Deer, view the Edible trees, shrubs and vines leaflet (pdf) .
For more information on gardening opportunities please contact:
Cemetery Services
The City of Red Deer
Box 5008
Red Deer, Alberta
Phone: 403-342-8303
Hours of Operation: 8:30 a.m. - 4 p.m. Monday to Friday