Crack Sealing Program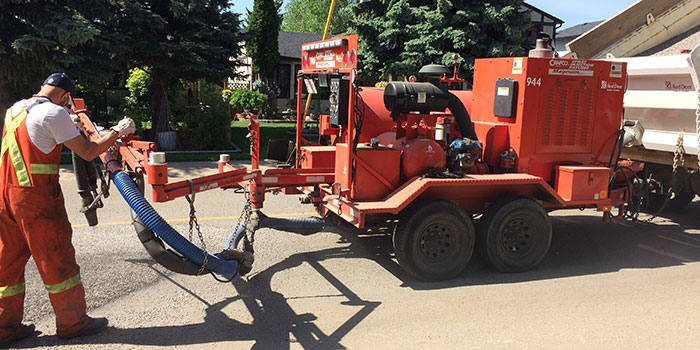 Cracks in pavement allow water to infiltrate the surface, which causes pavement material and base failure. Failure to seal cracks results in further cracking, potholes and eventually major road degradation, leading to unnecessary, expensive repairs. Crack sealing is one of the most cost effective road-pavement preservation tools available and is a very important tool for any pavement management program.
The City of Red Deer currently conducts two crack sealing operations in-house: spray patching and cold pour. The spray patching operation fills wide cracks and graveled areas in the asphalt with an oil and rock chip mixture. The cold pour operation fills narrow cracks with oil. The oil is lightly dusted with flour immediately to blot the oil and allow traffic to travel over the sealant. Both operations seal the cracks and fill voids in the asphalt to slow down and prevent water infiltration.