Lindsay Thurber Comprehensive High School Track
The G.H. Dawe Community Centre will be closed from May 1-June 25.
x
The LTCHS track is temporarily closed for surface repairs and maintenance
x
Looking for a track workout? Visit the regulation 400m LTCHS Track, on the grounds of Lindsay Thurber Comprehensive High School.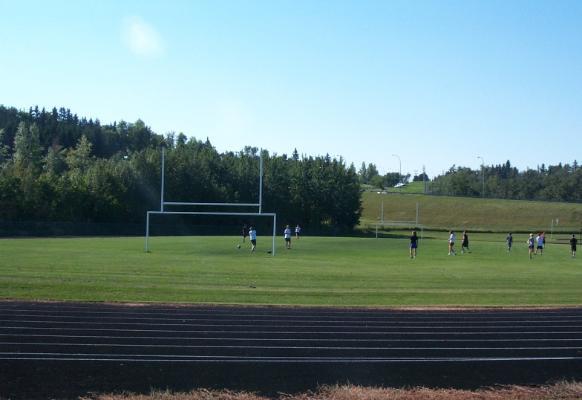 LTCHS track closure
The outdoor track at LTCHS has sustained damage due to general use and extreme temperatures last season. Rubber surface repairs are weather dependant and as a result, the track closure is expected to last until late May, 2022.
The athletic field, jumping pits and pole vault pits continue to be operational throughout the repairs.
When the track has been reopened, this page will be updated, signage will be removed and the community will be notified.
Contact Information
Address: 4204-58 Street (map)
Located on Lindsay Thurber Comprehensive High School grounds.
For booking information contact Facility and Park Rentals or email facilitybookings@reddeer.ca or call your bookings specialist at 403-309-8421. Our bookings specialist will ask you for details of your planned event, discuss amenities and walk you through the bookings process.