Recreation Centre Fitness Studio
The Fitness Studio is where the majority of fitness classes offered by the Recreation Centre take place. It can hold up to 18 people and has a spring floor that reduces impact on joints. It has two exterior windows to allow in natural light and mirrored walls so participants can check out their form while getting toned and having fun.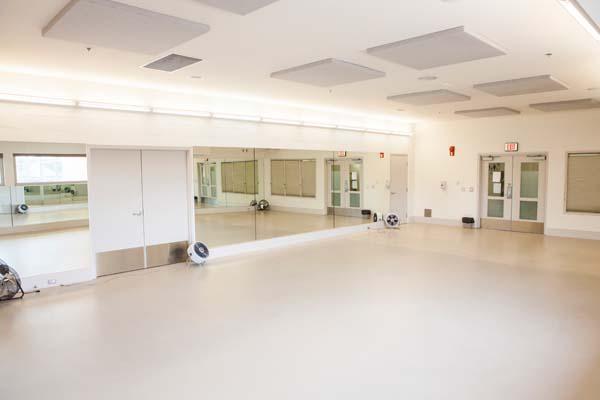 Some of the equipment that is available for classes are:
Stability balls, skipping ropes, resistance tubes.
A variety of weights.
Exercise steps.
Yoga equipment.
Sound system.