Public Art Murals
Building Memories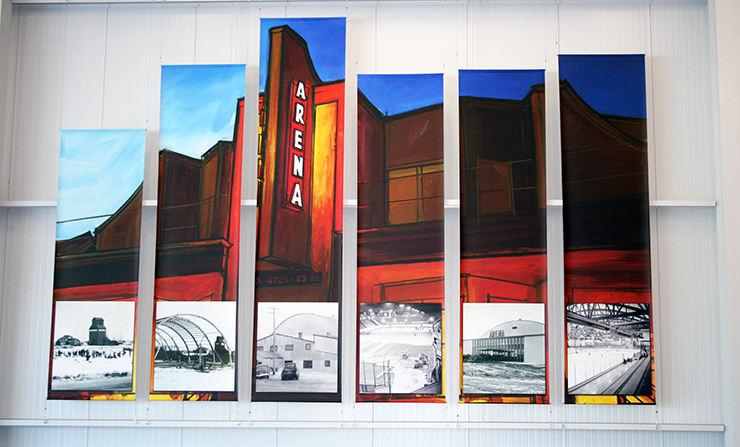 Details
| | |
| --- | --- |
| Year | 2017 |
| Artist(s) | Doug Driediger, Metrographics |
| Type | Mural |
| Medium | Acrylic on Sintra, Digital Photographs on Canvas Banners |
| Site Location | Servus Arena |
Description
During the decommissioning of the Red Deer Arena, it became crystal clear that the community held significant sentimental value in the history of the Red Deer Arena. There was a strong desire to preserve and tell these stories within the new arena.
In the newly constructed Servus Arena, this mural project is a "show and tell" of the history, highlighting significant events and people to tell the stories that are near and dear to the community. Using the west side of the concourse level in the Servus Arena as well as the east lobby wall, it is intended that this project will showcase a historical timeline.
This image is of the mural on the east lobby wall.