Rotary Picnic Park
The G.H. Dawe Community Centre will be closed from May 1-June 25.
x
Rotary Picnic Park has something for everyone, making it one of the most popular parks in Red Deer. Thanks to the park's many amenities, Rotary Picnic Park is the perfect place to have a picnic and spend the day outdoors.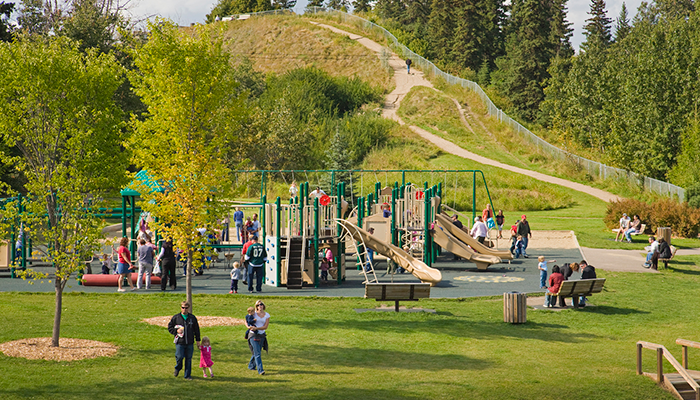 Location
Rotary Picnic Park is located on the corner of 43 Street and 48 Avenue in Red Deer.
The Site
The Rotary Picnic Park includes:
numerous picnic tables
fire pits
Piper "Mountain"
access to Waskasoo trail system
playground
washroom facilities
Rotary Picnic Park Shelter - to book call 403-309-8411 or facilitybookings@reddeer.ca
*Please bring your own firewood. Free firewood is not provided.