Current Exhibits
Culture Services has relocated to 5205 48 Ave (former Central Intermediate School).
x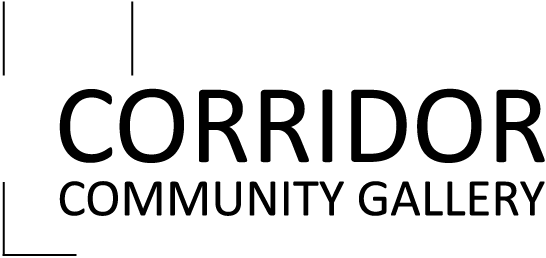 Artist: Kim Mortimer
A Moment of Their Time
digital photography
August 30 - September 30, 2019
Facilitated by The City of Red Deer Culture Services and featuring the work of local emerging and established artists, the Corridor Community Gallery is located on the lower level of the Recreation Centre (4501 - 47A Avenue). Exhibits are changed bi-monthly.
Call to Artists:
Are you interested in showing your artwork in the Corridor Community Gallery? Please contact us at 403-406-8820 or culturemailbox@reddeer.ca

Cat-a-tude
An exhibit by Natalie Schmidt
Presented by Harris-Warke Gallery at the Viewpoint Gallery
Facebook:harriswarkegallery
Natalie's Bio
Natalie Schmidt was born in Red Deer and spent some of her younger years in a hamlet named Huxley approximately 45 minutes south of Red Deer. After moving to Red Deer she attended Westpark Elementary, followed by Parkland School and then Lindsay Thurber High School. She later went on to Red Deer College where she graduated from the Transitional Vocational Program (TVP).
After finishing school Natalie worked at Tim Horton's for a brief time and then decided she wanted to do some volunteering. She discovered that she wanted to be an avid full time self-advocate and participated in various programs and groups at CARS (Central Alberta Residents Society). She had various opportunities to shine and rose through the ranks to be voted President by her teammates, doing this for several years.
Natalie has always been very interested in art, especially painting and has a natural ability for it. In 2018 she decided to start participating regularly in Erin Boake's daytime acrylic painting class offered by Culture Services.
Erin took Natalie under her wing as her painting teacher. With Erin's help and enthusiasm Natalie's painting became her greatest love. She started painting her pets. First her two dogs named Dobbs and Harley, and then her ten rescue kitties.
Natalie also enjoys reading, libraries, museum programs, walking and butterflies. She has many other talents including creating a wide assortment of crafts, and loves bowling, having been selected to play in the Special Olympics Nationals bowling competition in Sudbury, Ontario.
Natalie resides at home with her family who are very proud of her and all her accomplishments. Her family includes her younger brother, Adam, older brother, Dwight who resides in London, England, her mother, Janet, and her Dad, Jon, and of course her ten indoor rescue kitties.
August 28 - September 30, 2019
Opening reception: First Friday, September 6 from 6 - 8 p.m.

The Viewpoint Gallery is located in the Culture Services Centre (5205 48 Avenue, Red Deer)
Please contact Josephine.debeaudrap@reddeer.ca with any questions.