Downtown Residential Heritage Sites Gallery
Routledge House
Located at 4736 56 Street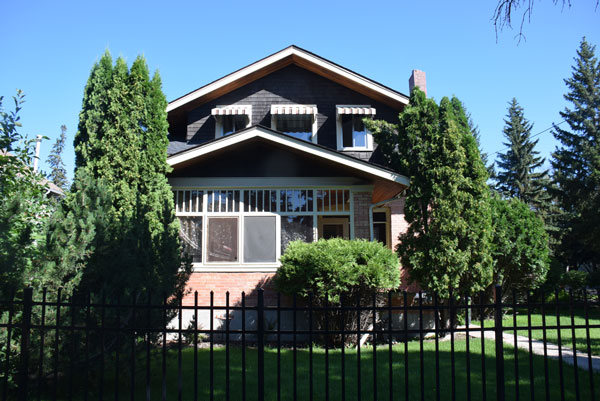 Routledge House, 2013. Culture
The Routledge House was built in 1912 by Gahlbeth Hugh Murrin, the owner of Red Deer Cement Builders Ltd. The 1913 economic downturn forced Murrin to sell the house. It changed hands a number of times until 1943 when it was purchased by Philip Routledge and his wife Lilian. The house was subsequently occupied by their daughter Bea and her husband Hugh Crane: it remained in the family's possession until 2007.
The Routledge House is significant for its association with the theme of early residential development in Red Deer, and for its vernacular design with Craftsman influences.
The house was designated as a municipal historic resource in 2012 and is protected by The City of Red Deer's Land Use Bylaw Heritage Preservation Overlay District HP-18.
Historic Site Details
| | |
| --- | --- |
| Year of Municipal Designation | 2012 |
| Land Use Bylaw Historic Overlay | HP-18 |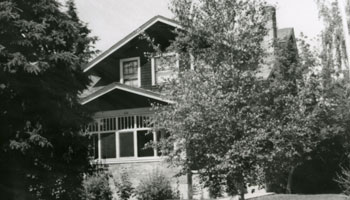 Routledge-House-1948-600X356