Rising Sport Stars
The City of Red Deer is pleased to support the Rising Sport Stars annual awards program, which recognizes great starts in sport, by local young athletes.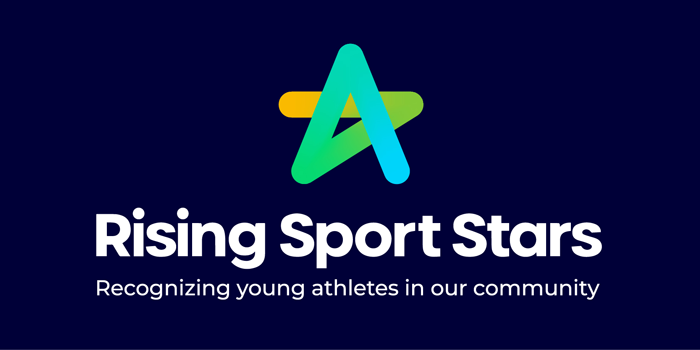 Many young athletes in our community are just beginning a lifelong journey of being active and achieving success in sport. Through the Rising Sport Stars program, athletes aged 11 years or younger who participate in a Red Deer sport organization are recognized for their commitment, passion, effort or for overcoming adversity to successfully participate and develop skills, regardless of result.
If your sport has "Rising Sport Stars" participating, nominate them today! Awards are presented annually at Xplore Sport Day.
2019 Award recipients:
| | |
| --- | --- |
| Antony Rossi - Freestyle Skiing | Isla Sawula - Freestyle Skiing |
| Corey Ovie - Figure Skating | Jessica MacKay - Figure Skating |
| Elizabeth Levers - Figure Skating | Kyana McGregor - Ringette |
| Addison McMahon - Ringette | Emilie Saringo - Ringette |
| Neveah Hope - Ringette | Benjamin Kuntz - Tennis |
| Jeremiah Kutuadu - Tennis | Sofia Fedotova - Tennis |
| Polina Babkina - Tennis | Brodie Penninga - Cross Country Skiing |
| Naomi Schmitt - Cross Country Skiing | Jude Cortiula - Soccer |
| Chloe Walokoff - Soccer | Alexis Sibbet - Soccer |
| Paxton Gallant - Soccer | Hannah Weldon - Swimming |
| Makena Victor - Swimming | Dalton Powell - Swimming |
| Finley Waddle - Swimming | Raylee Denton - Artistic Swimming |
| Kassidee Weimer - Artistic Swimming | Hayze Anderson - Artistic Swimming |
| Tayler Strueb - Artistic Swimming | Ysabel Blain - Artistic Swimming |
| Marcus Brown - Football | Alec James Jasmin - Karate |
| Mikayla Del Roscio - Karate | Ryder Holyk - Karate |
| Rhett Becher - Swimming | Ava Little Child - Swimming |
| Bennett Love - Golf | Tanner Jeanveau - Jujitsu |
| Cole Jeanveau - Jujitsu | Nicolas Pelz - Fencing |
| Logan Hval - Fencing | Bracken Hilman - Fencing |
For more information on the Rising Sport Star program please contact:
Rob Meckling
Community & Program Facilitator - Sport
City of Red Deer - Safe & Healthy Communities Department
Phone: 403-309-8541
Fax: 403-342-6073
rob.meckling@reddeer.ca