Rising Sport Stars
The City of Red Deer is pleased to support the Rising Sport Stars annual awards program, which recognizes great starts in sport, by local young athletes.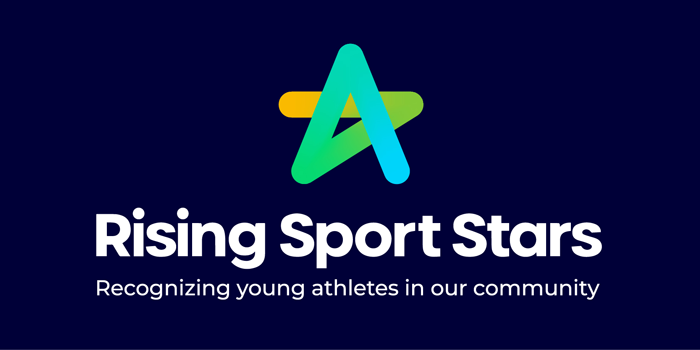 Many young athletes in our community are just beginning a lifelong journey of being active and achieving success in sport. Through the Rising Sport Stars program, athletes aged 12 years or younger who participate in a Red Deer sport organization are recognized for their commitment, passion, effort or for overcoming adversity to successfully participate and develop skills, regardless of result. The Rising Sport Star program supports local sport organizations, as they develop participants by following Sport for Life's "Long Term Athlete Development" model.
Awards are presented annually at Xplore Sport Day.
2022 Award recipients:
| | |
| --- | --- |
| Alba Robertson – Artistic Swimming | Alexis Tremblay - Ringette |
| Harper Blais – Artistic Swimming | Avelynn Grzyb - Ringette |
| Asha McKnight - Athletics | Dallas Lawes - Ringette |
| Avery Watson - Athletics | Julia Naldrett - Ringette |
| Julia Pilipchuk - Athletics | Sophie Peake - Ringette |
| Myles Gray - Athletics | Jace Huizing - Soccer |
| Sienna Legault - Athletics | Katelyn Larochelle - Soccer |
| Zappa Wiseman - Athletics | Leah Larochelle - Soccer |
| Brodie Penninga – Cross Country Skiing | Adler Willis – Speed Skating |
| Addison Swanepoel – Figure Skating | Campbell Jakeman – Speed Skating |
| Ariella Phagoo – Figure Skating | Edward (Ted) Fehr – Speed Skating |
| Burkely MacCaffery – Figure Skating | Keaton Tarbett – Speed Skating |
| Hailey Heil – Figure Skating | Parker Tarbett – Speed Skating |
| Lauryn Brant – Figure Skating | Benjamin Bahler - Swimming |
| Lexi Brehmer – Figure Skating | Sophia Tokar - Swimming |
| Dax Erickson – Freestyle Skiing | Alexander Mysko-Henke – Tennis |
| Harper Turnbull – Freestyle Skiing | Victor Mysko-Henke - Tennis |
| Maddi Phillips – Freestyle Skiing | |
For more information on the Rising Sport Star program please contact:
City of Red Deer - Recreation Section
Phone: 403-309-8422
recreation@reddeer.ca