Recreation Centre
Face coverings must be worn inside all City owned and operated facilities. Learn more.
x
Many group and team recreation, sport and culture programs and activities are suspended from November 13-27.
x
In the heart of the city, nestled in beautiful Rotary Recreation Park, the Recreation Centre is your feel-good destination for serious swimming and family fun. Wash away the winter blues with lane swimming, celebrate summer in the outdoor pool, and check out the fitness opportunities any time. You've got four seasons of fun at the Recreation Centre.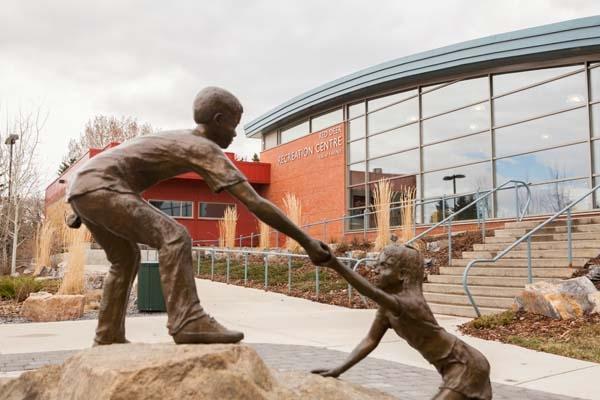 Reception Hours of Operation
Monday: 5:30 - 9 a.m.; 12 noon - 8:30 p.m.
Tuesday: 12 p.m. - 8:30 p.m.
Wednesday: 12 p.m. - 8:30 p.m.
Thursday: 12 p.m. - 8:30 p.m.
Friday: 5:30 - 9 a.m.; 12 p.m. - 5 p.m.
Saturday: 12 noon - 4 p.m.
Sunday: 12 noon - 4 p.m.
* For activity schedules and to pre-book your spot, visit Look 'n Book.
Main Contact Information
4501 - 47A Ave, Red Deer, AB (map)
Phone: 403-309-8428
Email: rpc@reddeer.ca