Trees and Power Lines
Trees and reliable electric service are both important to our community. Unfortunately, the two are not always compatible. Here is some information about our tree trimming policies.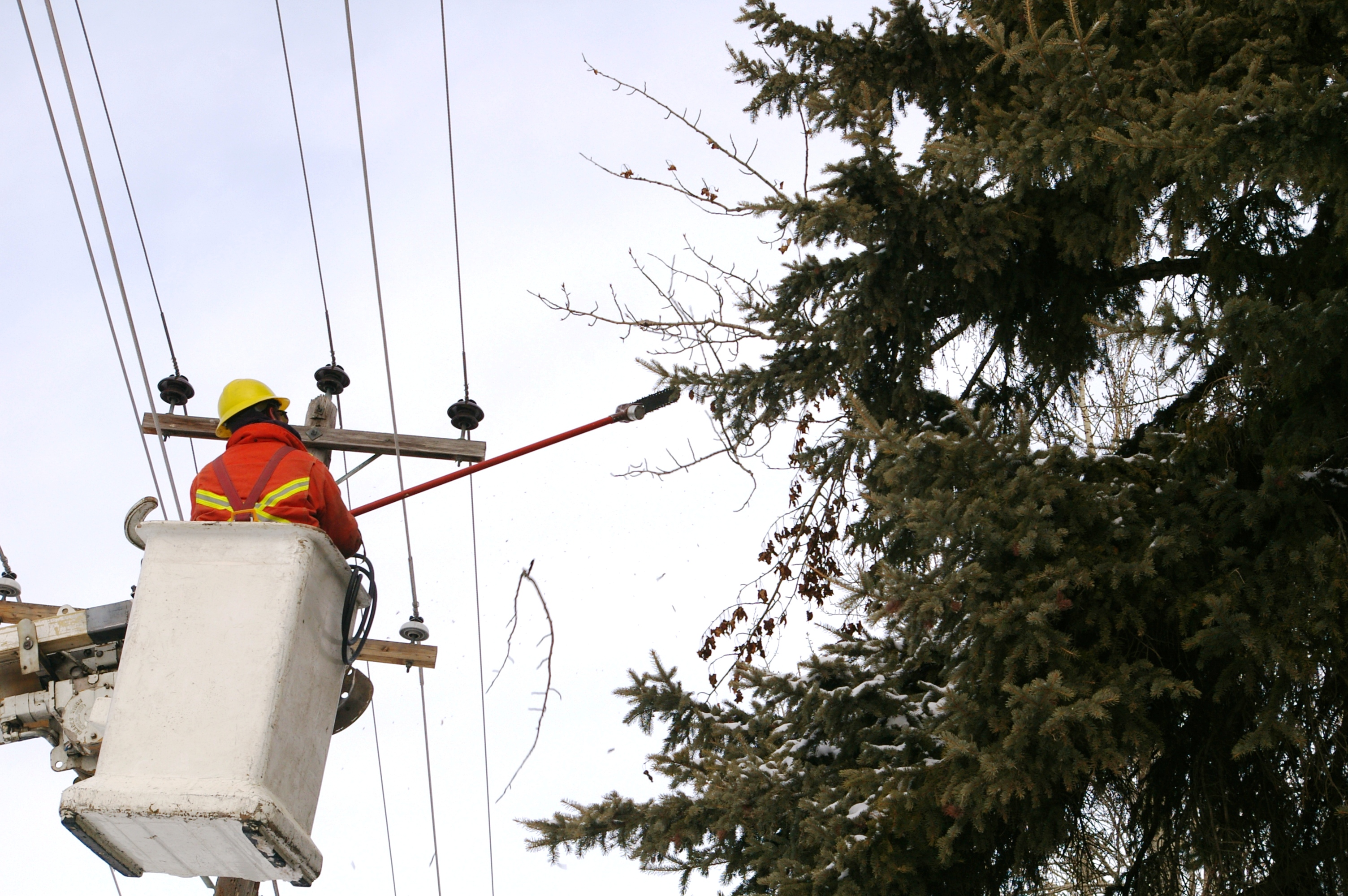 Why we trim trees
We must trim trees for various reasons such as requirements of regulations, for safety reasons and to avoid unplanned service interruptions.
EL&P trims tree limbs away from high voltage overhead power lines in Red Deer in order to achieve two critical objectives:
Public safety
Reliability of electric service
Many power outages are caused by tree limbs falling on or in power lines. This can damage the wires, cause short circuits or other problems that create potential dangers for you and your property. You can help us manage tree concerns by:
Not planting tall-growing trees under or near power lines
Trimming trees regularly following the guidelines below
Frequently Asked Questions