Mulch available for purchase
The mulch created from diverted evergreen branches is available for purchase at the Waste Management Facility.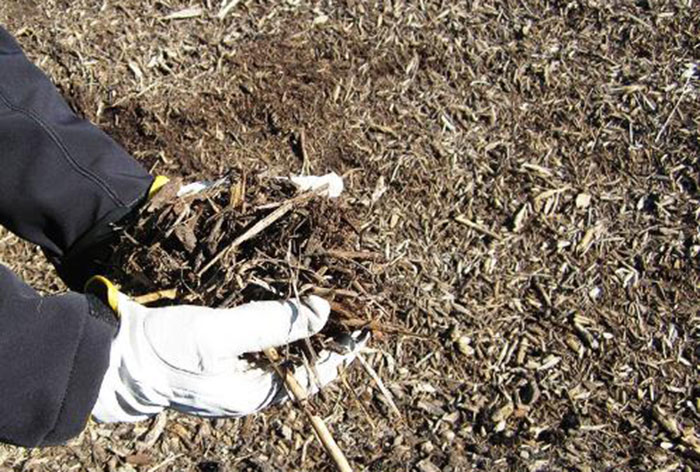 When can I buy mulch?
Starting May 7, 2019 until sold out, compost can be purchased at the Waste Management Facility:
Monday to Friday, 8 a.m. – 6 p.m.
On Saturday, May 18 and Saturday, June 1, 8 a.m. - 4 p.m.
What's the price?
Mulch is sold by weight, loaded loose into the back of your truck or we will give you 19" X 30" bags at the scale house for you to fill up.
For example, the equivalent of 1 cubic yard weighs approximately 160 kilograms and costs approximately $7.00.
Minimum charge is $3.00.
Why should I use mulch?
It suppresses weeds
It prevents soil erosion and compaction
It controls soil temperature
It enhances water infiltration and retention
It improves soil structure
How do I use mulch?
Mulch is great for:
Mature tree and shrub beds
Spread to depth of 10 – 20 cm, tapering to nothing as you get close to the trunk of the tree or base of the shrub.
Established flower gardens
Spread to a depth of 10 – 15 cm.
Pathways
Spread to a depth of 10 – 15 cm.
This mulch should not be used with plant seedlings. Mulch created from evergreen branches is acidic, and this can damage plant seedlings.
How do I know if mulch is sold out?
Call us on the Blue Line at 403-340-BLUE (2583). We'll be happy to answer this and other questions.