June 22, 2023 1:16 PM
Red Deer, Alta. - Earlier today, the Red Deer RCMP took time out of their busy patrols to put a smile on a young girls' face, and quack the case.
Red Deer RCMP received a call from a concerned citizen and child, that ducklings had fallen down a city storm drain while the mama quacked for help.
Corporal Russell of the Red Deer RCMP did not hesitate, and flocked to the scene, bringing the ducklings to safety.
The ducklings were happily reunited with their mama.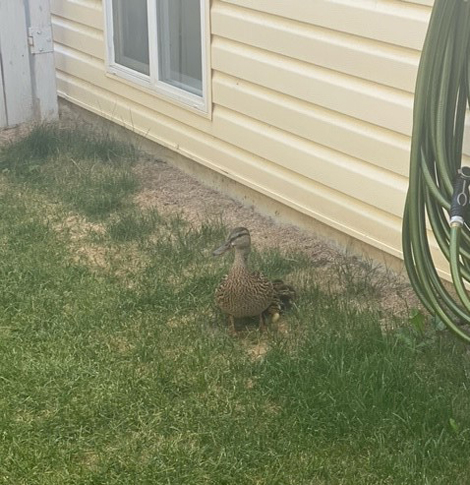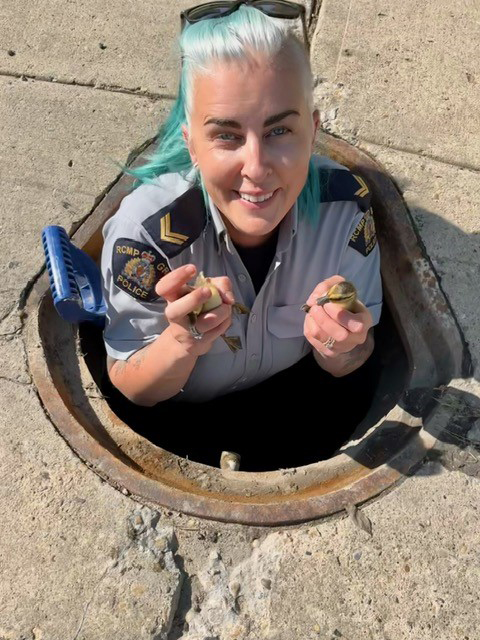 -30-