Collicutt Fitness & Wellness Track
Fall program registration is open! Create your own custom Activity Guide here.
x
Our four lane track is located on the second level and is approximately 290 meters long. The surface is made of 12 mm thick "Super H Performance" mondo material.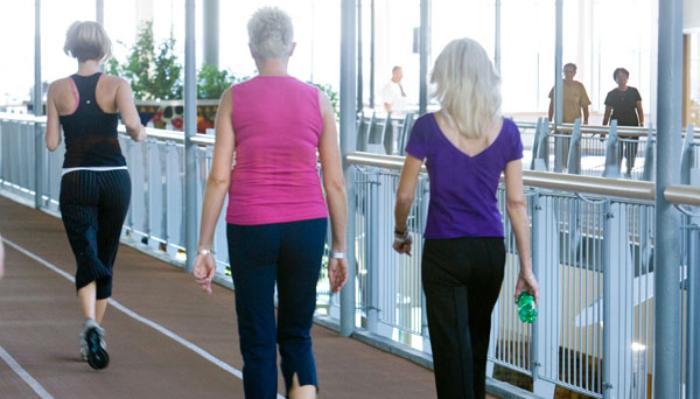 The track is accessible to walkers, runners, baby strollers and wheelchairs with posted directional arrows and signs to enhance your experience.
Please refer to the Fitness Area Use Guidelines (pdf) for detailed information on how to utilize the Fitness & Wellness Areas, including the Walking/Running Track.
Other Workout Areas
Access and Fee Options