Collicutt Soccer Pavilion
Summer program registration is now open. Create your own Activity Guide by clicking here.
x
The G.H. Dawe Community Centre will be closed from May 1-June 25.
x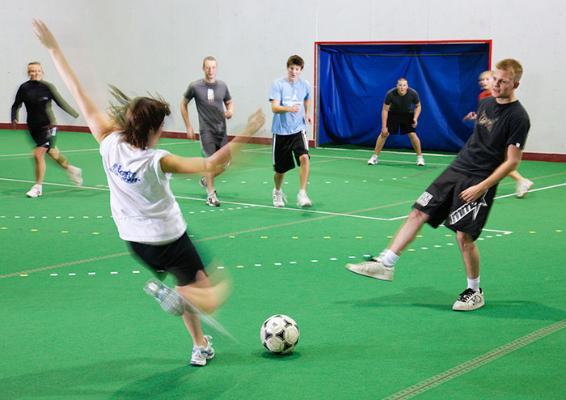 This sport and play area houses two professional 7.4 x 16.7 square metres (80 x 180 square feet) synthetic turf pitches. Our pavilion has nine change rooms (one barrier free), one official's room, and an upper mezzanine with a 150 seat spectator area. Two of the many activities played in this area are soccer and box lacrosse.
The pitches are frequently used for league soccer during winter months. Public use is also available for other activities such as:
box lacrosse
slo-pitch
flag football
ultimate Frisbee
rugby
quidditch
cricket
Access and Fee Options